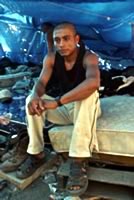 If you live in the L.A. area, be sure to catch "Living Under the Trees," a photography exhibit documenting Oaxacan farmworker communities in rural California and those scattered on the edges of cities from San Diego to Santa Rosa. The photographs and accompanying stories are the work of award-winning photographer and journalist David Bacon, who received support for the project under CCH's California Documentary Project. The exhibit is at the UCLA Downtown Labor Center. 675 S. Park View St, overlooking MacArthur Park, through the end of May.

Looking for a movie to rent this week? Mark Becker's "Romántico," a California Documentary Project film, is now available at Netflix and your local video store.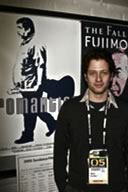 The award-winning film takes you inside the life of Carmelo Muñiz Sanchez, a Mexican immigrant who tries to make a living and send money home by playing traditional Mexican music in San Francisco restaurants. Writing in the San Francisco Chronicle, movie critic Mick LaSalle said that the film "is an encounter with a special man. Muñiz has wisdom, humility and devoutness, and he's a real artist. Maybe we've seen him before, but without director Mark Becker, we'd have never gotten to know him."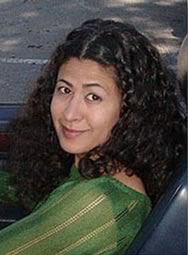 CCH Programs Manager Raeshma Razvi reports that 73 organizations applied for a Youth Digital Filmmakers grant. The program, which is part of the Council's "How I See It" campaign, will fund approximately eight projects that involve youth in making short films about how they see California. CCH will review the proposals over the next two months and announce the winners at the end of June. Winning organizations will receive grants of up to $30,000.